Pig Arks - Insulated Arks
We now supply insulation sets for our arks. The prices listed should be added to your chosen ark size or if you have alreadt purchased arks from us you can simply buy the insulation sets and easily fit them to your existing arks. The insulation ends up incased encased between two layers of steel sheet so it is impossible for the animals to get to it and destroy it. We a use a very high specification aluminuim foil bubble this gives an insulation value the same as 55mm poron. The thermal resistance is 2.71 m2. The pictures show the insulated arks in action at a customers farm in Galashiels Scotland, the arks are full of pigs in temperatures of -18 degrees proving the insulation is fantastic.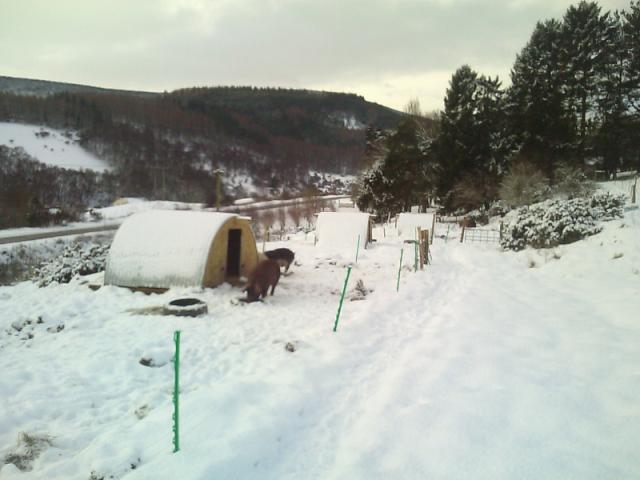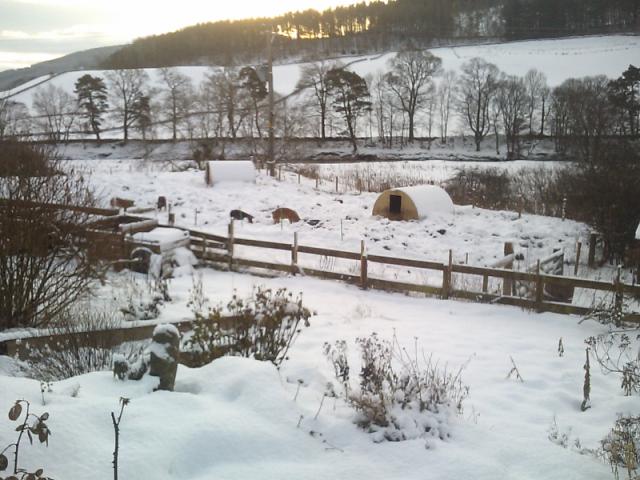 8FTX4FT Insulation set inc steel sheets..............£104.17 Ex VAT (£20.83) £125.00 inc vat
8FTX6FT Insulation set inc steel sheets.............£137.50 Ex VAT (£27.50) £165.00 inc vat
8FTX8FT Insulation set in steel sheets..............£187.50 Ex Vat (£37.50) £225.00 inc vat
Please contact us for Delivery quotation with your postal code.