HIGH TOP ARKS
£603.33 Ex Vat (£120.67) £724.00 inc vat

8ft x 8ft x 6ft High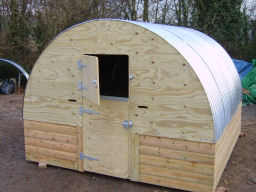 This demo model is showing fitted doors, these are an optional extra
These new arks enable you to walk in with ease for Pigs/Goats/Storage/Lawnmower Sheds.
These new arks/Huts are 6ft High in the centre they are Ideal for livestock or general storage, ride on mower etc.
We can modify the front door opening to whatever width you require. Doors are available as an optional extra.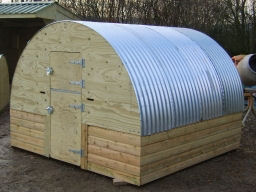 Single Lower Door.............£25.00 ex Vat (£5.00) £30.00 inc vat
Double Stable Door with metal protection to the top of lower door 50.00 Ex Vat (£10.00) £60.00 inc vat
Please contact us with your postal code for delivery quotations.