SHELTERFLEX REINFORCED SHEETING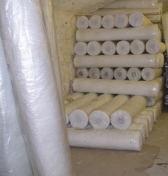 SHELTERFLEX is ideal for cladding brooder houses, shelters, moveable pens, polytunnels and general purpose sheeting around your holding or farm.
SHELTERFLEX is laminated and reinforced with polyethylene yarn.
The clear fabric is 100% waterproof, UV stabilised and comes with
reinforcement webbing on the edges and middle. It has a weight of 250
grams per square metre and allows light transmission of approximately 70%.
"This sheeting has been in use on our own farm on a polytunnel for 4 years and is still going strong"
3 ROLLS +
1.1 mtrs x 45 mtrs roll £105.00 + Vat (£21.00) £126.00 inc vat
2 mtrs x 45 mtrs roll £157.50 + Vat (£31.50) £189.00 inc vat
3 mtrs x 45 mtrs roll £240.00 + Vat (£48.00) £288.00 inc vat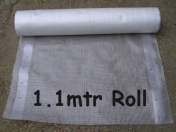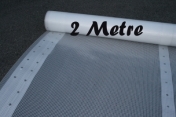 Delivery by Postal code please phone for a quote or sample